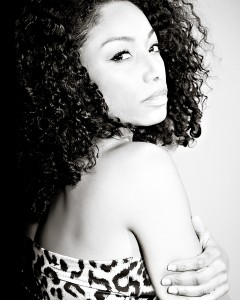 She possesses one of the most memorable, distinctive voices ever heard in popular
music. She's an accomplished singer/songwriter who etched herself into music history with her
smash hit song, the female anthem, "Superwoman". That song made international waves,
selling over a million units, being certified Gold and named the Billboard R&B Song of the Year
in 1989. She IS a super woman. She's Karyn White.
In the years since her last CD was released in 1994 (Make Him Do Right – Warner Brothers),
the lovely, soulful vocalist has focused her energy on family, raising and nurturing her
daughter Ashley (her daughter with ex-husband, producer/songwriter Terry Lewis of Jimmy
Jam/Terry Lewis fame). White's priorities to family are largely responsible for her absence
from the music scene. Her daughter Ashley is now a freshman at Howard University but for
the last 18 years – Karyn saw to it that Ashley received the love and care of a mother invested
in her child – which the nomadic lifestyle of a professional musician could not afford.
Karyn's considerable talents extend well beyond music. She's been successfully honing her
skills in recent years as an interior designer, and making moves in real estate. However, she
didn't turn her back on music, still paying close attention to the industry. "Music is in me. You
may be temporarily detached from the business side of it – but the music, the melodies, the
rhythms – never leave you," said White.
Ready to book Karyn White? Fill in the form to get started
[contact-form subject='Karyn White (AEW)'][contact-field label='Name' type='name' required='1'/][contact-field label='Email' type='email' required='1'/][contact-field label='Phone Number' type='text'/][contact-field label='Name Organisation' type='text'/][contact-field label='Website' type='url'/][contact-field label='Even Location (City/Country)' type='text' required='1'/][contact-field label='Event Type' type='select' required='1′ options='Concert,Festival,Corporate Event,Radio or TV,Other'/][contact-field label='Event Attendance:' type='text'/][contact-field label='Comment' type='textarea' required='1'/][/contact-form]